M2 SAGE: Aquatic systems and water resources management

The SAGE program is set up to provide multidisciplinary training, in emphasizing water operations and management at two scales, namely the urban catchment basin and natural hydrographic catchments. These operations are analyzed from the double perspective of: biogeochemical processes that govern the quality of aquatic systems interacting with their catchment basins; and a strong knowledge and understanding of water management instruments, whether they be technical processes for collecting and treating water or the building blocks of water management policies in place across the world's various regions.
Target population :
Graduates of university degree programs (4-year Maîtrise or Master's 1 in Environmental Sciences, Physical Chemistry, Chemistry, etc.)
Engineering students (from schools like ENPC or ESTP).
Upon completion of the second-year Master's (M2) program
Project Manager, Research Specialist, or Design Engineer working in :
Large companies or consulting firms specialized in the topics of water and the environment
Local and regional authorities, in particular Water and Sewer Departments
Following a Ph.D. degree
R&D Engineer, Project Supervisor, Research Professor, Researcher in either the public or private sector.
| | |
| --- | --- |
|     | Public-sector Engineer |
|     | Private-sector Engineer |
|     | Research Professor |
|     | Researcher |
|     | Post-doc fellow |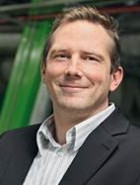 Once I had followed up my SAGE Master's degree by a Ph.D. program at the University of Eastern Paris-Créteil Faculty of Sciences and Technology a bit over 10 years ago, I joined the R&D Division of SIAAP (agency assigned to treat Paris Metropolitan Area wastewater).

At present, as a water and sanitation expert, I run a 19-person office of engineers and highly-skilled technicians. This department conducts technical and scientific missions of two types: one being expert appraisals and technical assistance at the request of other SIAAP Divisions, especially for treatment plant operators; the other being oversight of applied research projects in the aim of developing the tools and knowledge necessary to meeting tomorrow's industrial and environmental challenges.

The SAGE Master's curriculum served as the ideal springboard for launching my professional career. This initial training provided a solid base of knowledge in environmental sciences and technologies. The successful balance between theoretical instruction, so fundamental to effectively understanding the concepts we need to master as experts in the field, and exposure to more technical and practical content (especially through the input of industry professionals during classroom presentations) is, for me, one of the real strengths of this Master's program.
Vincent R.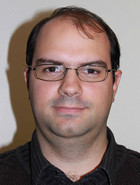 As a current Adjunct Professor at the AgroParisTech school in Analytical Chemistry and Food Health and Safety, I began my studies and research activities in the environmental field. I completed the SAGE Master's 2 program following a "Licence" earned in Chemistry and the SGE M1 degree. Very early on, I became interested in the environmental sciences, and my decision to pursue the area of water resources seemed like an obvious step forward. The yearlong SAGE Master's curriculum served to confirm my strong interest in environmental studies and aquatic media, in addition to stimulating my desire to conduct research. I wound up performing my internship with the LEESU Laboratory (Water, the Environment and Urban Systems) before undertaking a doctoral thesis on the study of sources and the future course of contaminants emerging within the Seine River Basin.

Upon wrapping up my thesis, I was able to find a tenure track Research Professor post at AgroParisTech. I'm continuing my research focusing on understanding the sources and evolution of contaminants within the food cycle, for which the environment constitutes a major component. An effective knowledge of both the water cycle in an agricultural context (which influences the transfer of pesticides and nutrients into plants) and persistent environmental pollutants and their physicochemical properties has become critically important to my research and courses.

For me, the SAGE Master's 2 program provided a key phase in not only my university career, but my professional life as well. While I've changed my orientation in the meantime to food quality and safety, I realize that I'm regularly tapping into the knowledge acquired during that Master's year, well beyond the strict study of environmental sciences.
Mathieu C.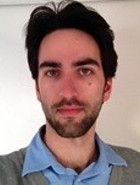 Following my high school Baccalaureate in the agricultural sciences, I decided to obtain a technical diploma (BTSA) in water resources management and conservation. This course of study provided me with the technical bases for working in water management along with practical expertise in this field through an internship conducted with the specialist SADE organization. I was thus able to obtain solid field training on the facilities management side of water supply networks.

In seeking to further develop my knowledge while gaining valuable experience, I then enrolled in a Professional "Licence" major entitled "Environmental Services Management" on a work-study basis with the company Veolia Eau. The topic of my mission was the ongoing monitoring of wastewater systems.

Upon completion of this assignment, I still decided to apply to Masters programs in the same field, so as to maximize my chances of professional success. I thus enrolled in the SAGE Master's program, which included an internship with SAFEGE devoted to producing drinking water distribution master plans.

On the strength of this internship, I was first hired as a permanent employee by the Confluences consultancy. Today, my project management missions consist of designing storm drain management systems using alternative means (swales or gutters, drainage pits, regulating basins) and studying the greening and restoration of both recreational basins and stormwater basins. Generally speaking, our efforts entail building hydraulic facilities that are ecologically sustainable. The tasks I undertake require writing up regulatory submissions, in addition to organization, participation at meetings and, after a year of experience, site monitoring.

The SAGE Master's program enabled me to acquire the requisite technical and scientific tools to be operational inside a company. The majority of coursework and the numerous group activities yield quite a broad spectrum of knowledge. Through its ties with professionals from industry and companies working in the sector, this program offers a highly applicable degree in today's job market.
Romain A.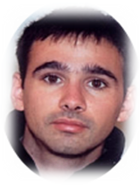 After completing my initial professional training ("BTS" and "Licence Pro" credentials) combined with the SAGE Master's degree, I joined the DEGREMONT Company 7 years ago first in the capacity of an international volunteer (VIE status) before being hired as a Commissioning Engineer. DEGREMONT's primary activities revolve around designing and building wastewater treatment plants.

Specialized in wastewater treatment, my role consists of coordinating and overseeing the launch of foreign treatment plants, with respect to their electrical systems, automated mechanisms and processes. This commissioning function, less known to the public, entails upstream testing of an installation's equipment and automation features, followed by the process adjustments necessary to obtain a treatment performance suitable for project acceptance. The training component takes place towards the end of the mission, in the aim of guiding the future operator and helping ensure treatment plant operability. It's a fascinating job that has taught me a wide array of processes (activated sludge, membrane bioreactor, sequencing batch reactor, deodorization, sludge treatment, chlorination) on multiple facilities of varying sizes (from 5,000 to 1.6 million population equivalents).

For me, the SGE-SAGE Master's program offered not only the opportunity to consolidate and expand my theoretical knowledge in the environmental field, but also a helpful introduction to the engineering profession. I feel that this program's biggest advantage remains the broad panel of technical and professional representatives from industry explaining their specific fields, along with the numerous team-based multidisciplinary projects.
Clément R.
Description of the academic program
Three core subjects : Physical chemistry of water, fluid mechanics, and water microbiology
Additional courses are available in the following disciplines :
Scientific and technical subjects (water quality in catchment basins, aquatic ecology, sensors, hydrology, urban hydrology, hydrogeology, water treatment, modeling of hydro-ecosystems)
Water management (water law and policy, water resources in developing countries)
Plus a multidisciplinary project
Second semester : 4- to 6-month full-time internship in a corporate or laboratory setting.
Examples of internships conducted in a laboratory or company setting
| | |
| --- | --- |
| Project design missions involving water supply infrastructure on Reunion Island: reservoirs, purification unit, infiltration trench, distribution network | SAFEGE |
| Definition and validation of a typical reservoir for modeling the hydric behavior of green roofs | CEREMA |
| Monitoring of alkylphenols and bisphenol A (BPA) on the Orgeval Basin and in Paris Region soils | LEESU |
| Characterization and evolution of the quality of harvested rooftop rainwater | CSTB |
| Participation in producing the supervisory framework for the action plan implemented on the water supply catchment areas of the Melun Aquifer and the Lower Yerres Valley | SEDIF |
| Reduction in the use of pesticides within urbanized zones | ARTELIA |
| Construction of a hydraulic profile as part of a call for tender and conceptual design of a treatment plant handling brewery effluent | PacificTech Slutions (Philippines) |
| Optimization of drinking water network management by means of combining a hydraulic simulation software with a genetic algorithm | VEOLIA |
| Evaluation of metal bioavailability in sediments using biological and geochemical methods | EDF |
| Contribution towards improving the efficiency of regional coordination regarding topics like: use of GIS for tracking leak detection, inventory of subdivisions | Lyonnaise des Eaux |
| Biological malfunctions at French treatment plants: Current assessment | IRSTEA |
| Continuous monitoring of orthophosphates in Seine River water | SIAAP |
| Building the basis of an integrated water quality system with 5 development projects implemented in 5 Woredas of Eastern part of Tigray region, Ehtiopia | ADCS (ONG) |
| Comparative analysis of DCE monitoring programs at the scale of the entire European Union | ONEMA |
| Creation of a spreadsheet for designing and quantifying (in terms of both capital investment and operations) treatment plants adapted to the needs of smaller localities | IRH Consultants |
| Hydrological modeling of the Sucy-en-Brie catchment basin in the aim of quantifying the amount of pollutants transported | LEESU |
| Mobility and transformation of chromium within mangrove swamp sediments in Vavouto Bay | LGE |